ABOUT THE LINCOLN EATERY
Designed by global architecture firm Arquitectonica, The Lincoln Eatery will bring together a total of 16 fast-casual, artisan, and grab-&-go concepts in a space that reflects the fast-paced vibe emerging in Miami Beach's expanded Lincoln Road district. Whether you're a local foodie looking for a quick bite or visiting from out of town and craving an authentic Miami Beach experience, The Lincoln Eatery has something for everyone and is the destination to meet, eat, drink and relax in Miami Beach.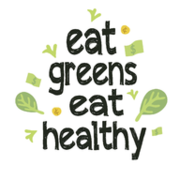 Modern healthy alternative for fast-food with meat, vegetarian and gluten-free options.
Address :
J.P. MIAMI COMPANY LLC 723 N Lincoln Lane, Miami Beach, FL 33139
Phone : +1.786.757.1468
E-mail :
info@freshgardenbowls.com